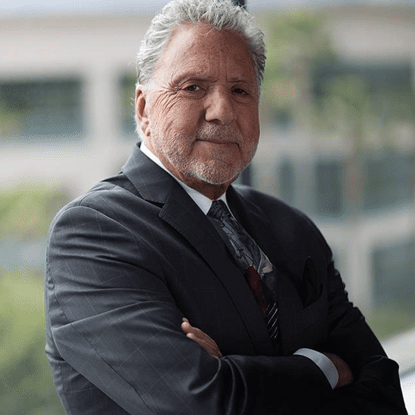 Alan Baum
EXPERIENCED FEDERAL CRIMINAL DEFENSE ATTORNEY IN LOS ANGELES
I have more than 45 years of experience representing clients facing serious felonies in state and federal courts across the country. Known by my colleagues as one of those rare criminal defense attorneys with a unique combination of expertise and legal savvy, I have provided effective guidance to my clients through some of the most complex and challenging criminal cases.
UNPARALLELED RESULTS
I have earned an impressive history of results that have included numerous dismissals, acquittals, and significantly reduced charges. I currently hold a record of winning more than 80% of the cases I have tried nationwide, including more than 35 murder cases. This is an unparalleled track record that is unmatched in my field.
In a recent victory, I won a dismissal for a client who was charged with trafficking of more than 500g of crystal methamphetamine with two previous drug convictions.
This is one of those cases that comes around far too seldom in the career of serious criminal attorneys - a case where we knew the agents were lying and we were actually able to PROVE IT! At stake was a mandatory life sentence. While winning the case was very gratifying, being able to give a young man his life back was even better. - Attorney Baum
I was also able to win an acquittal for a young man facing a murder-one charge after a hung jury of 9-3 for not guilty.
AWARDED IN CRIMINAL LAW

I have earned a top AV Rating by Martindale-Hubbell® and has received countless glowing reviews from Avvo.com, where I currently holds a 9.4 out of 10 rating.
I am also proud to be among the top 5% of attorneys chosen for Southern California Super Lawyers®.
HIGH-PROFILE REPRESENTATIONS
I am well-known in the Hollywood community and have represented numerous celebrity figures and high-profile individuals. Among my high-profile clients, I have represented the rap music groups Bone, Thugs & Harmony, and Korupt in many serious criminal accusations.
My cases have drawn widespread media attention and have been featured in Los Angeles' KABC News, ABC News' Good Morning America and the network's prime time newscast, 20/20.
EARLY, AGGRESSIVE INTERVENTION
Many of my victories are won well before a trial, with many resulting in no charges ever being filed. I have extensive experience protecting clients during the investigative phase, negotiating with local police, FBI, IRS (criminal division/CID), Secret Service, DEA, and other authorities. I am known for my early and aggressive intervention and have proven time and again how effective early representation is to a case.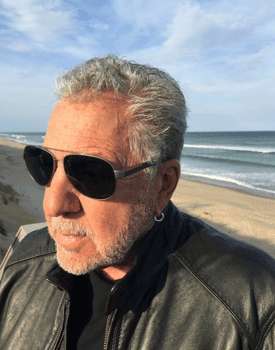 EXPERIENCE & ACCREDITATION
I received my Bachelor of Arts degree from the University of California at Los Angeles (UCLA) and his Juris Doctorate degree from the San Fernando Valley College of Law.
Thereafter, I began my career in the criminal justice system in 1962 as a Deputy Probation Officer for the Los Angeles County Probation Department.
I am a former President of the San Fernando Valley Criminal Bar Association and an active member of the following organizations:
American Bar Association (ABA)
California Bar Association
California Attorneys for Criminal Justice (CACJ)
California Public Defenders Association
San Fernando Valley Bar Association
Association of Federal Defense Attorneys (AFDA)
I am admitted to practice in over 50 Districts of the United States including: California, New Jersey, Washington, South Dakota, New York, Oregon, Florida, Oklahoma, Georgia, Guam, New Mexico, Arizona, Mississippi, Massachusetts, Kansas and Arkansas.
If you would like to speak with me about your case, call my firm at (855) 716-4848.